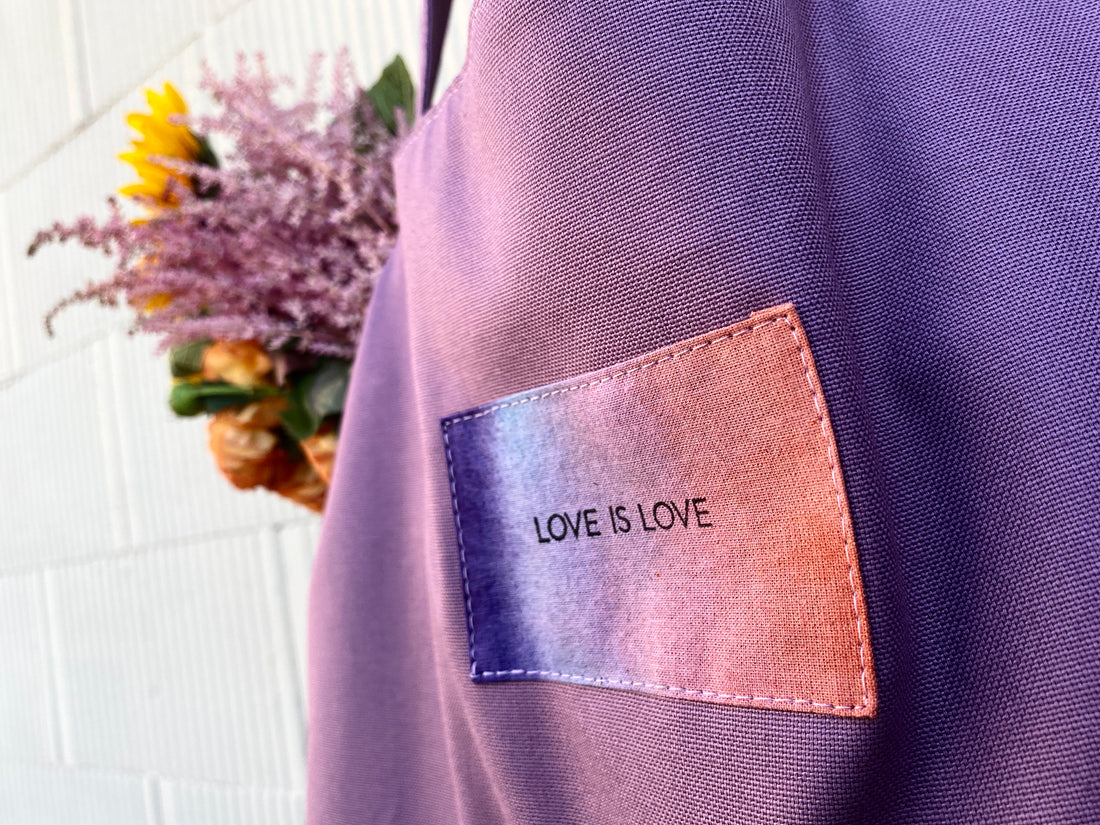 "It is what it is, says love," says Erich Fried. "Love is Love" people say protesting on the street. "Love is a strong feeling of being enamored," says the dictionary. "Love means having loving people around me," says my grandma. And "I have to think about it a bit for the first time," says my mom. I say, "when I'm really happy, it actually always has something to do with love." 
What love means to oneself is not easy to define. I think love always has something to do with wellbeing, whether it's love for a person, a pet, love for work, a hobby or nature. I was sent many messages about love as part of the "Love is Love" collection and none of them are about gender, skin color, religion or origin. The messages were about security, family and friendship, about warm feelings and cohesion. It is a matter of how and not who, because love is always love. It makes me incredibly angry that we still have to talk about such topics at all and that there are people who have the opinion that not every love is "normal." Is it normal that we fly through the air in 68-ton machines? That our smartphone guides us through the world? That we can call and see our loved ones around the world at the touch of a button? What is "normal?" Normal is that people have feelings. And so much more beautiful than just normal, is when people love. Through the various lockdowns over the past two years, we've realized how important love, affection and contact with other people are. It's always the same – you only realize how important something actually is, when it's missing. People need people. People need love. People need loving people. 
In a world where you can be anything, be kind. 
Let's be nice, accept and tolerate. Let's be open to new things and listen before we question. Let's spread some more rainbows in this world to make it even more colorful than it already is.